Inox International iHBI organized for resort staff in Sam Son, Thanh Hoa, from August 2 to August 4, 2019
As one of the leading stainless steel manufacturers in Vietnam, by applying the world's most modern technology to the production line, iHBI stainless steel is gradually rising to the top of the industry's ranking in terms of quality, design and service. It is an impressive growth recognized by technology specialists and a stepping stone for iHBI, a Vietnamese brand, to reach the position of a world-class stainless steel manufacturer.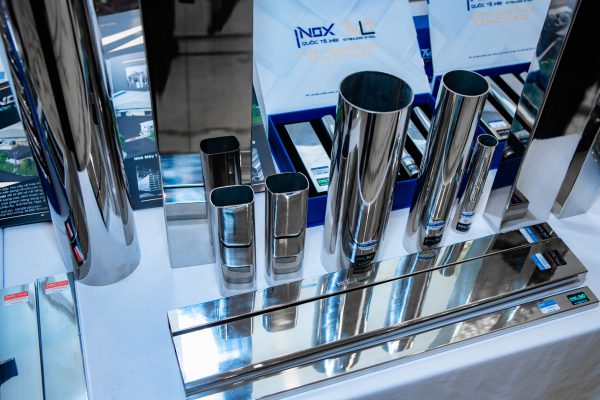 With 2 large factories of which capacity are up to 150,000 tons / year, a team of highly skilled specialists and technicians, the most modern machinery system in Southeast Asia, iHBI stainless steel has won over the domestic market as well as the demanding international market. Their product range consists of large size rolls, tapes, tubes, and pipes in grades 201 and 304 and comes in a variety of sizes meeting European standards and come with warranty up to 12 years.
2 factories: – 36,000 square meter area
3 branches in Vietnam: North – Central – South
500 official distributors and agents.
More than 100,000 loyal domestic and international customers.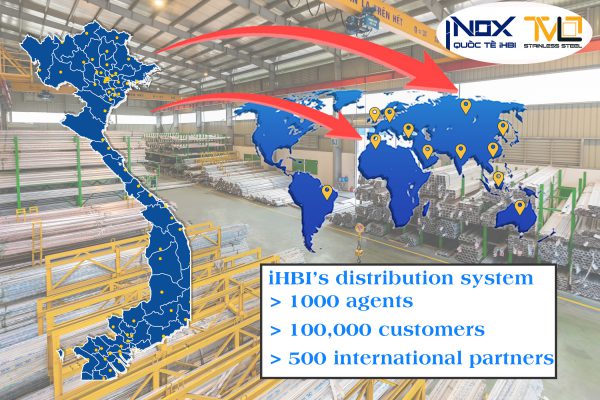 Apart from domestic market, iHBI stainless steel has been exported to the US, EU countries, Japan, India and several South East Asia countries.
Our products meet the most stringent standards of the market. With their proven durability and outstanding shine, iHBI stainless steel products have won over the domestic market and met world standards. We take pride in our achievements but will constantly strive to further improve our products. At TVL company, the manufacturing process is self-contained and strictly controlled from importing raw materials to testing final products which are warranted by TVL.TVL has invested in synchronized and modern production line systems, meeting international standards ISO 9001: 2015, European standard certificate, and in compliance with ASTM A554 (US), JIS G3459 (Japan) certifications, and remains environment friendly. With more than 10 years of experience in manufacturing stainless steel, TVL takes pride in its passionate and skilled personnels and modern machinery and factories. We commit to providing the market with high quality products which are able to meet a variety of demands.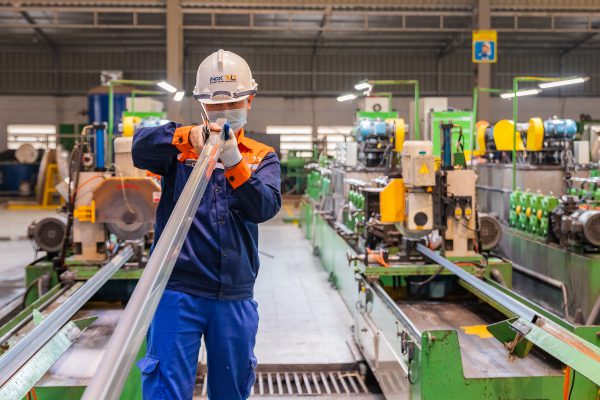 As the recognition for our efforts and accomplishment, in 2020, TVL Company was ranked among Top 10 prestigious brands at the Vietnam Golden Star Entrepreneur Award. To TVL company, both product quality and service are of great importance. The principle of our brand is bringing satisfaction and value to customers.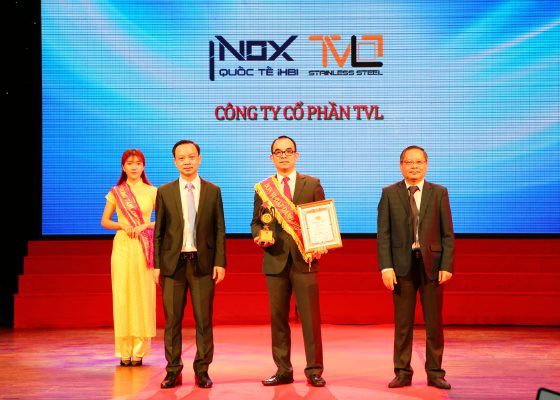 During the Covid-19 pandemic, TVL has shown our strong support to local authority in handling epidemic problems and was honored to receive the award "Enterprise with achievements in fighting the Covid-19 epidemic", together with many other Corporate Social Responsibility activities.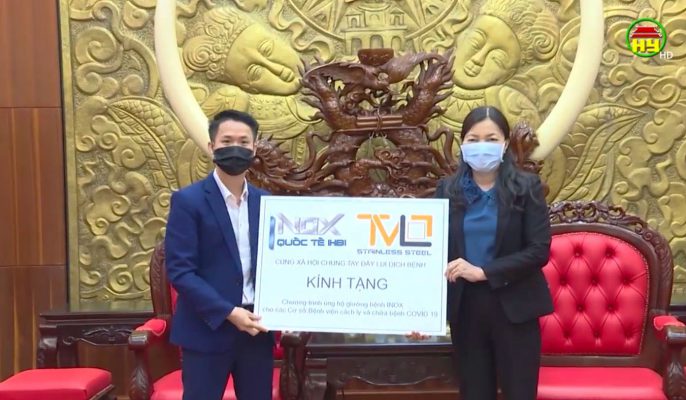 iHBI stainless steel – the leading stainless steel brand in Vietnam, the brand of trust and quality.